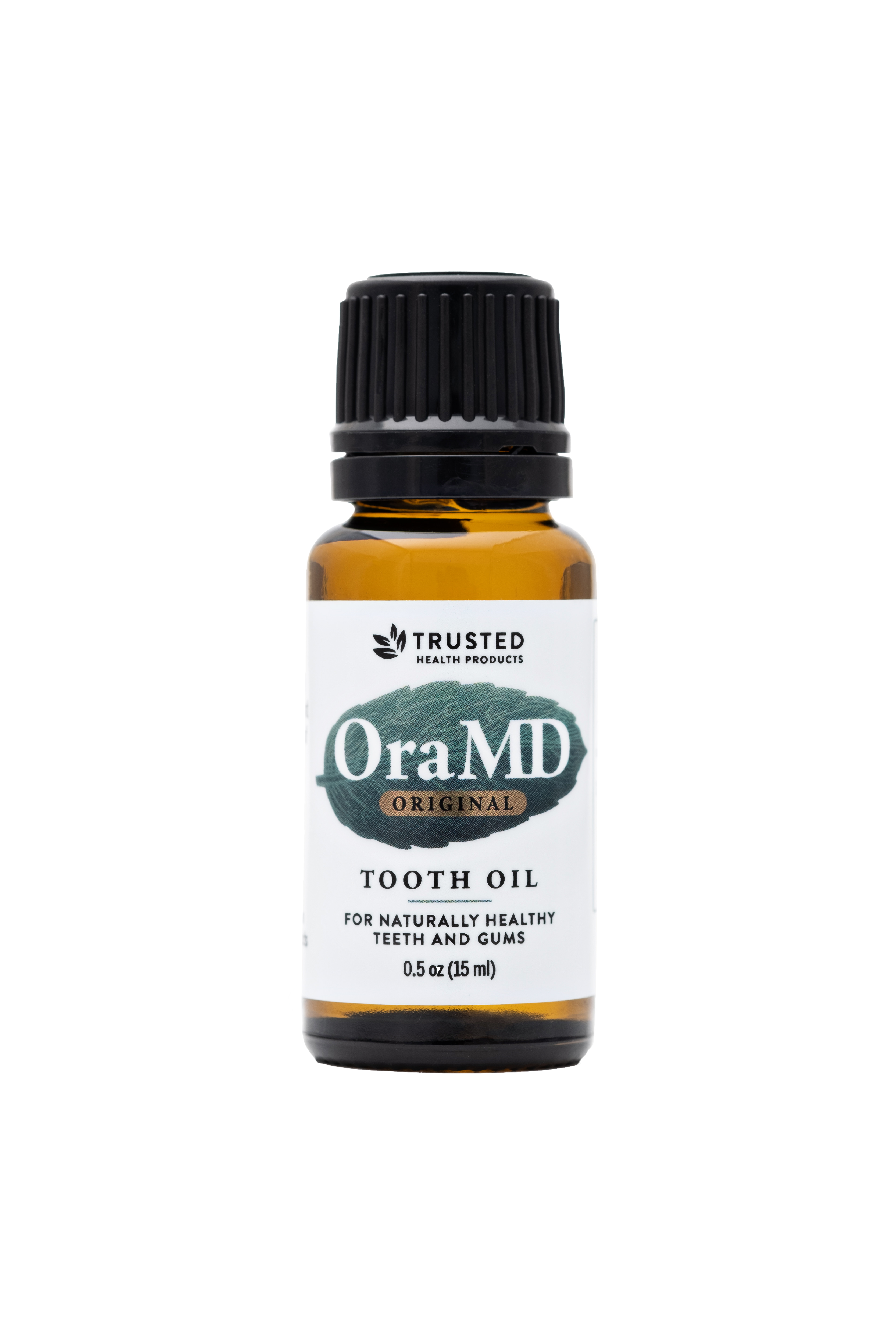 Teeth, teeth, teeth......I really don't think I can even express enough how important a healthy mouth is. Recently I was given the chance to review a new product in dental hygiene. OraMD is a whole mouth product. I know that sounds silly because if you brush your teeth of course your mouth is getting cleaning :OP but stick with me and I'll explain. OraMD is a 4-step process that helps your mouth be as healthy as it can no JUST a tooth cleaner!
Brush twice a day in the morning and evenin using 2-5 drops of OraMD on a toothbrush and brush normally.

Floss every evening before brushing – more frequently as needed.
Get any food particles out from between teeth.
Use OraMD as mouthwash twice a day: morning and evening. Just put 2-5 drops into an ounce of water, swish and gargle. This is important to kill the bacteria in the entire mouth including the back of the tongue.


Mid-morning, mid-afternoon and as needed: put 2-5 drops on the tip of the tongue to coat the gum line and teeth to kill bacteria and keep breath fresh.
Now I have to admit the first couple times I used my mouth BURNED so I reduced the number of drops. By day 5 I couldn't really feel the burn any more. Now I am making my own educated guess that it was because my mouth was unhealthy and full of bacteria. I now use it as directed and I am having GREAT results. I love how long my mouth stays feeling fresh. I normally lose that fresh taste within the first hour but it usually lasts until I eat again with OraMD. One of the main reasons I was excited to try this product was because unlike the toothpaste I was currently using this product is non abrasive, and in a world were there are so many harsh chemicals I love that this product is All-Natural! If you have a concern with your mouth, health or well have teeth I highly recommend this product. It is certainly worth a try, so much so OraMD.com has offered up 3 bottles to giveaway! Make sure to enter below on the Rafflecopter and GOOD LUCK. Make sure to check out their Facebook page, where I hear there is a

Black Friday sale coming up VERY soon!
**I received the above mentioned product is order to write a review. All views expressed are that of my own and were in no way influenced.**
a Rafflecopter giveaway